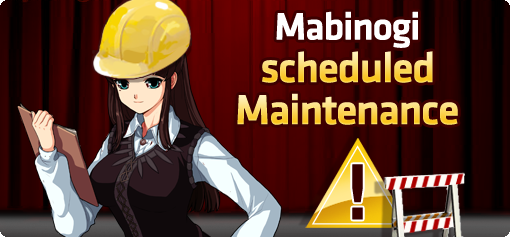 Dear Players,
We will be performing a scheduled maintenance on all game servers on August 2nd. During this period, Mabinogi will be unavailable. Game maintenance will last approximately 3 hours.
Thank you for your patience.
-Time-
Pacific: 10:00 PM ~ 1:00 AM, Tuesday, August 2nd, 2011
Eastern: 1:00 AM ~ 4:00 AM, Wednesday, August 3rd, 2011
-What-
• Mabinogi will be unavailable
• Premium Shop will be unavailable
-Game Notes-
• Complete your Mage Destiny with items from Magician Gachapon!
• With Color Metal Dye Ampoules, you can dye the metal parts of weapons and armor bright and vivid colors!
• Have you gotten a Wonderland Character Card yet? It gives a title with amazing stats, not to mention some pretty sweet clothing, only one week left, better hurry!
• Tiger Cubs are the newest permanent addition to our Web Shop.