The Mabinogi letter collection event is back with all new prizes!
Nerys and Simon in Dunbarton give out collection books and your job will be to collect all the letters that spell "MABINOGI." You will need to place the corresponding letters in the collection books. These letters may be collected from monsters all over Erinn. Once you successfully spell MABINOGI, "complete" the collection book and receive a gift certificate. Take note that each collection book will give specific gift certificates. That is, a Simon Collection Book will only reward a Simon's Clothing Shop Gift Certificate.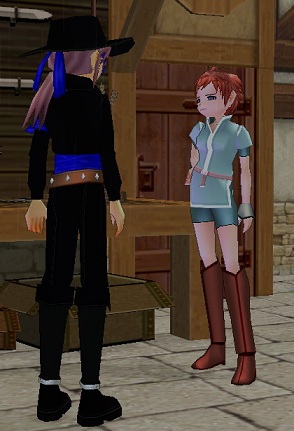 Gift certificates may be redeemed from either Simon or Nerys, as long as you have the corresponding gift certificates. Simon will typically reward clothing where Nerys rewards weapons and armor.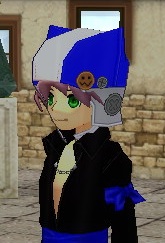 If you want a more convenient way to collect MABINOGI rather than filling out collection books, Nerys and Simon both offer hunting quests that will also reward gift certificates. You may purchase these hunting quests from the merchants' Event shop tab.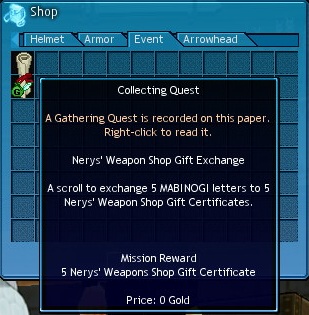 Check out some of the better rewards (which happen to involve sewing and blacksmithing!) from the M-A-B-I-N-O-G-I Collection Event:
Sewing Pattern - Viseo's Flight Cap
Sewing Pattern - Primitive Fox Armor (F)
Sewing Pattern - Primitive Fox Armor (M)
Sewing Pattern - Primitive Fox Armor Gauntlets
Blacksmith Manual - Tioz Armor (F)
Blacksmith Manual - Tioz Armor (M)
Blacksmith Manual - Tioz Gauntlets
Blacksmith Manual - Kirinusjin's Half-Plate Armor (F)
Blacksmith Manual - Kirinusjin's Half-Plate Armor (M)
Blacksmith Manual - Arish Ashuvian Armor (F)
Blacksmith Manual - Arish Ashuvian Armor (M)
Sewing Pattern - Flame Pattern Leather Hat
Sewing Pattern - Flame Pattern Leather Boots
Sewing Pattern - Flame Pattern Leather Armor (F)
Sewing Pattern - Flame Pattern Leather Armor (M)
Blacksmith Manual - Lemina's Holy Moon Armor (F)
Blacksmith Manual - Lemina's Holy Moon Armor (M)